Conversations begin on Alabama's police policies, training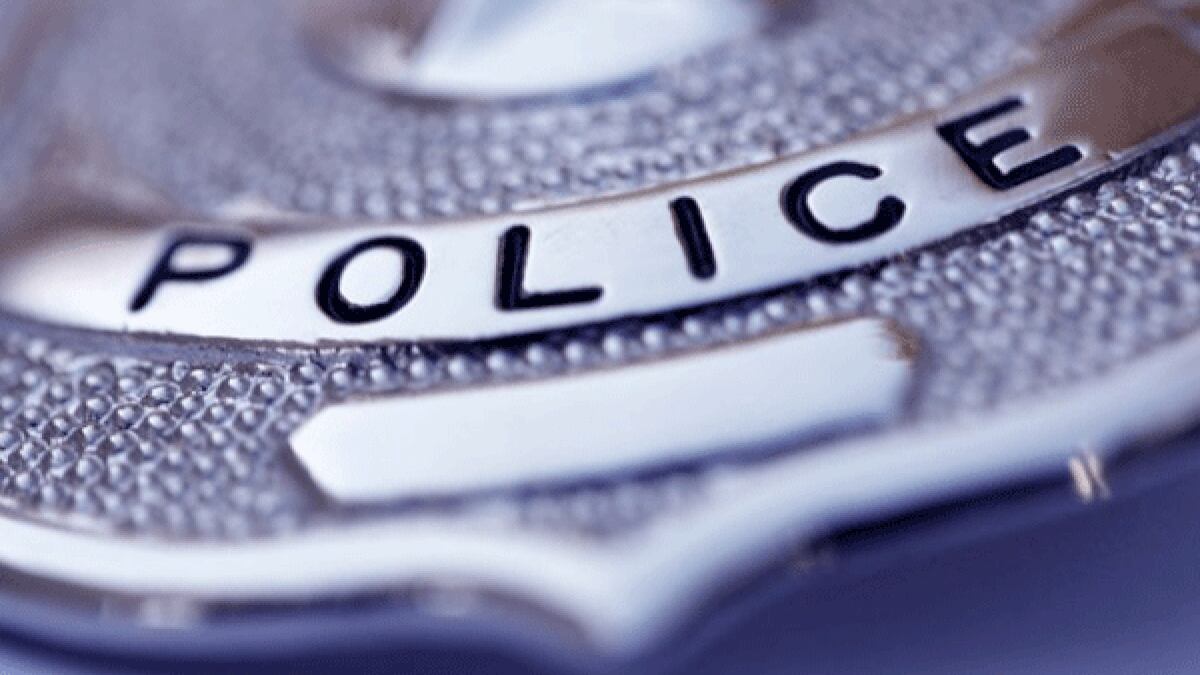 Published: Jun. 26, 2020 at 5:18 PM CDT
By CAROLINE BECK, Alabama Daily News
MONTGOMERY, Ala. - As Congress appears deadlocked on advancing federal police reforms in response to outrage over recent killings of African Americans during law enforcement encounters, state lawmakers in Alabama are beginning conversations about police policies, training and funding.
Rep. Chris England, D-Tuscaloosa, said he and other Democratic Caucus members are working on multiple pieces of police reform legislation.
"Things like qualified immunity to more extensive background checks, more extensive training and dealing with things like mandatory body cameras and making sure the videos and the footage remains public record," England said. "Just an exhaustive list and different reforms aimed towards making sure the use of force is regulated and only used in the most extreme and necessary circumstances."
England said he would like to bring up the legislation in a special session if one is called by Gov. Kay Ivey later this summer or fall. If that's not possible, he'll file the bills in the 2021 regular session that begins in February.
While calls for "defunding the police" have been made nationally, some lawmakers and law enforcement officials say that decreasing funding won't be helpful in bringing about the kind of change people want.
"That's a discussion we've got to have, but I can tell you that most police departments, and I've been in law enforcement for over 30 years, are on a shoestring budget as it is," said Rep. Alan Treadaway, R-Birmingham, who in addition to his role in the Legislature serves as assistant chief of the Birmingham Police Department.
Treadaway agrees that the conversation over funding should be happening, especially when it concerns mental health services, but wants to be careful so as to not hurt departments' current capabilities.
"Taking funds away from the police departments will have a detrimental effect to the services that we provide. There is no way around that discussion," Treadaway said. "But at the same token I agree that we have to find funding for these much-needed services that have to be out there for folks that have issues that need to be addressed that are not addressed in our courts and our prisons."
Police Training Curriculum
One reform England wants to push is training police in de-escalation and crisis intervention tactics.
To become an Alabama law enforcement officer, candidates are required to complete 520 hours, or 13 weeks, of Alabama Peace Officer Standards and Training curriculum.
The most recent curriculum approved by the APOST Commission in January doesn't include de-escalation or crisis intervention training, or any training on recognizing personal-bias or sensitivity training. It does include a mandatory eight hours of mental health awareness training and trainees are required to do 109 hour of "offensive and defensive tactics" and 55 hours of firearm training. Every year, officers are also required to undergo additional training for new skills or as a refresher.
Larger police departments like Birmingham, Huntsville, Mobile and Montgomery each have their own police academies that can include additional training.
In their recently released Accountability Report, the Birmingham Police Department says it includes de-escalation and "use of force" in its additional 60 hours of training every year.
Montgomery's police academy says on its website that training includes, "cultural sensitivity training, sexual harassment issues, media relations, stress management, disability awareness, community relations, tactical communications, hate crimes, missing persons and domestic violence," but does not state how long each training is.
The Huntsille police academy teaches a 16-hour course on de-escalation, a 4 hour cultural diversity course and a 1-hour tactical disengagement course, which also focuses on de-escalation, according to Eddie Blair, an attorney for the city of Huntsville.
Mobile's Police Department provided Alabama Daily News a breakdown of its 20-week long police academy curriculum. It did not mention any de-escalation training but they do teach two hours on "biased based policing." Lawmakers have already been working towards changing Alabama's police curriculum.
Sen. Rodger Smitherman, D-Birmingham, has sponsored a bill for multiple years to require sensitivity training to be included and actively recruit social workers to be officers. That bill passed the Senate in 2019 but did not pass the House.
During the 2020 regular session, Sen. Andrew Jones, R-Centre, introduced a bill that requires crisis-intervention training to be taught in the APOST curriculum, but the bill did not advance in the coronavirus-shortened session.
Commission executive secretary Chief R. Alan Benefield told Alabama Daily News that the training curriculum is reviewed annually and modifications are made "for a variety of reasons, such as court decisions, changes to civil/criminal code (legislative action), and trends or best practices in law enforcement."
"The commission is committed to providing the citizens of Alabama qualified, professionally trained, ethical, and competent peace officers," Benefield said.
Treadaway says officers would never turn down more training but thinks Birmingham's academy does a great job already. He said one issue with increased training is that smaller departments don't have large budgets and don't get as many training opportunities.
Barbour County Sheriff Tyron Smith said a lack of staff is also a barrier to additional training.
"We have to make sure we have enough personnel to make sure we can take care of all the calls we get to satisfy the citizens' needs," Smith said.
Smith's department does not teach de-escalation training but said they were planning on coordinating with the county probate judge to do more sensitivity and diversity training.
Rep. Connie Rowe, R-Jasper, is the former chief of police of Jasper and trained with APOST for more than 20 years, specializing in domestic violence and sex crimes.
Although she's not as familiar with APSOTC's current curriculum, she has confidence in its ability to adapt to the needed changes of the times.
Rowe also said that citizens need to keep in mind the various tasks officers are being asked to do and how complex that makes their training.
"Think about how they are trained to deal with people who are mentally ill, people who are domestic violence victims, people who are different from them," Rowe said. "…it is a really highly faceted profession. It's so much more than just enforcing the laws. It's the best way to do it, it's how to deal with all these different circumstances."
Treadaway shares this sentiment and says officers now are given much more responsibility to handle then they ever were before.
"Police have been called on to do more and more and more over the last several decades because we used to have services out there for the mentally ill that are not there. So those issues have fallen on police officers and police departments across the state," Treadaway said.
Smith said he has noticed an increase in dealing with the mentally ill over the years and will continue handling those cases but doesn't mean they wouldn't welcome outside help.
"Would it help if a law enforcement agency is on a scene with someone who has mental health issues and has someone from another agency that is trained to deal with people who have mental capacities, yes, that would be awesome, but it doesn't always work that way," Smith said.
England believes that law enforcement's skill sets do not lend themselves best to situations dealing with a mental health crisis and should not necessarily be the first point of contact in that kind of situation.
"It makes them safer and the public safer if we can start identifying things that are more appropriate for someone whose profession requires they have a gun on them," England said.
Tracking 'bad actors'
In addition to crafting the police curriculum, the APOST Commission also tracks officers whose certifications are revoked due to being convicted of a felony, certain misdemeanors or willfully providing false information to the commission.
Based on data provided to ADN, 110 officers have lost their certification since 2015. There are currently eight certification revocations pending commission action and 96 officers are under investigation.
When a law enforcement officer is arrested, APOST regulations require the employing agency, the arresting agency and the officer each to report the arrest to the commission.
When APOST receives notice of a termination due to misconduct, the officer's profile record is locked. If an agency wants to obtain that officer's record, it must contact APOST to learn the reason for the lock and contact the agency that reported the misconduct.
Rowe, who was in charge of hiring and firing during her time as chief, said this kind of record is particularly important from stopping "bad actors" from jumping around from department to department.
"If you have an officer who is a bad actor and displays a series of very negative characteristics that rise to the level of disciplinary action or termination, particularly if it deals in with how they treat people, then absolutely I think it would be the due diligence of someone in administration in a law enforcement agency to report that and document that," Rowe said.
She said officers who work in smaller departments are more likely to move to similar size departments throughout their careers than officers in larger metropolitan forces.
Alabama does not have a database or a central record of police misconduct reports. That information is available at individual departments.
As of this year, law enforcement agencies can submit use-of-force reports to the Alabama Law Enforcement Agency, which creates a report for the Legislature at the end of each year.
Robyn Bryan, the media relations manager for ALEA, said that as of now, no agency had submitted those reports.
A centralized database of police misconduct records is something that England would like to see, but Rowe said isn't sure if that kind of information should be just open to anyone.
"I think that responsibility should absolutely fall into the lap of police administrators," Rowe said. "I think you are responsible for who you employ and who you put in that position to where they interact with the public."
England also wants to make sure that officers who report on misconduct or abuse of power by other officers are protected from backlash or prosecution by their own department.
"Requiring officers to intervene and also report if they see that use of excessive force may help stop one of these tragic events, like the case with George Floyd, from ever happening again," he said.
Copyright 2020 WBRC. All rights reserved.