Mickey: Rain returns to the forecast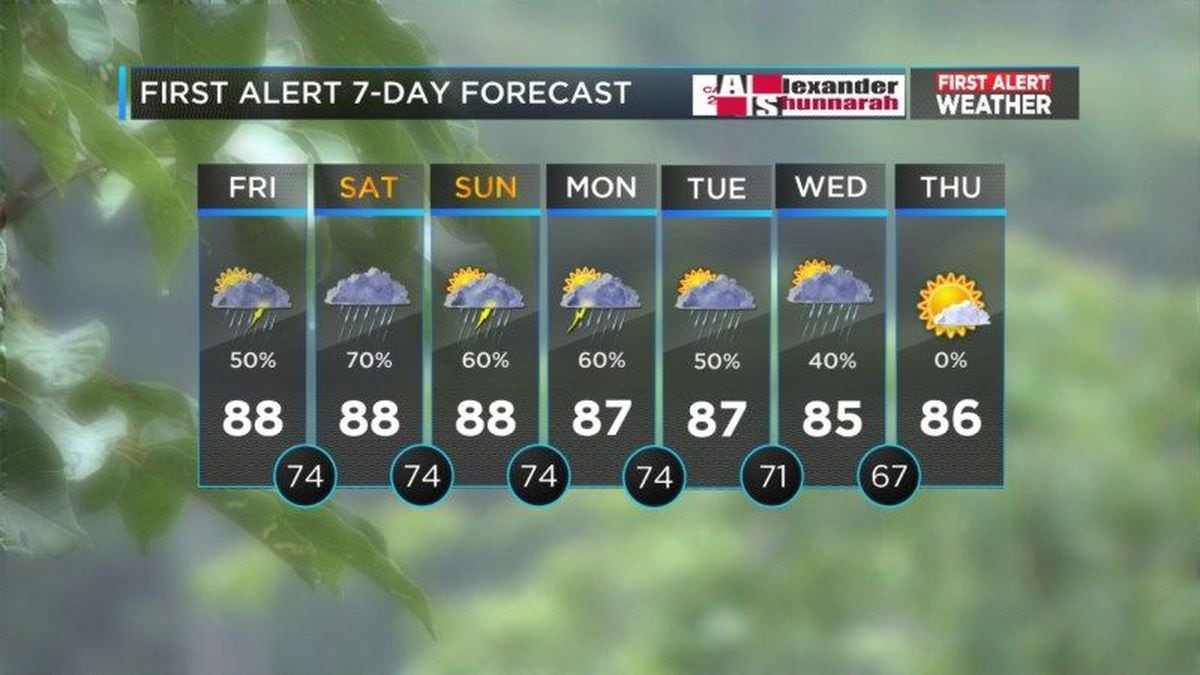 Updated: Aug. 17, 2018 at 4:43 AM CDT
It looks like our weather pattern is entering into a wetter phase today.
I felt a sprinkle or two on my walk up the hill to WBRC this morning.
Today we will start to see a chance of rain return to our forecast. We may even see some strong storms roll through our area late this afternoon and into this evening. Expect our high temps to begin trending down today and through the weekend and into next week. Highs today will likely top out in the upper 80s to low 90s into west Alabama.
If you have outdoor plans this weekend, you might want to find your umbrella first. Saturday and Sunday bring a pretty decent chance of rainfall back to our area, with highs in the 80s and lows in the 70s.
Our chances of rain remain decent through next Tuesday.
Wednesday it looks like our heaviest rainfall begin to move southward through the state. We still hold on to a 40 percent chance of rain, but mainly for our central and southern counties.
Sunshine is expected to return next Thursday, Friday and Saturday with a slight chance of rain returning by next Sunday.
I hope you have a great weekend!
Copyright 2018 WBRC. All rights reserved.