WOW 2.0 connects high school students with available career opportunities in West Alabama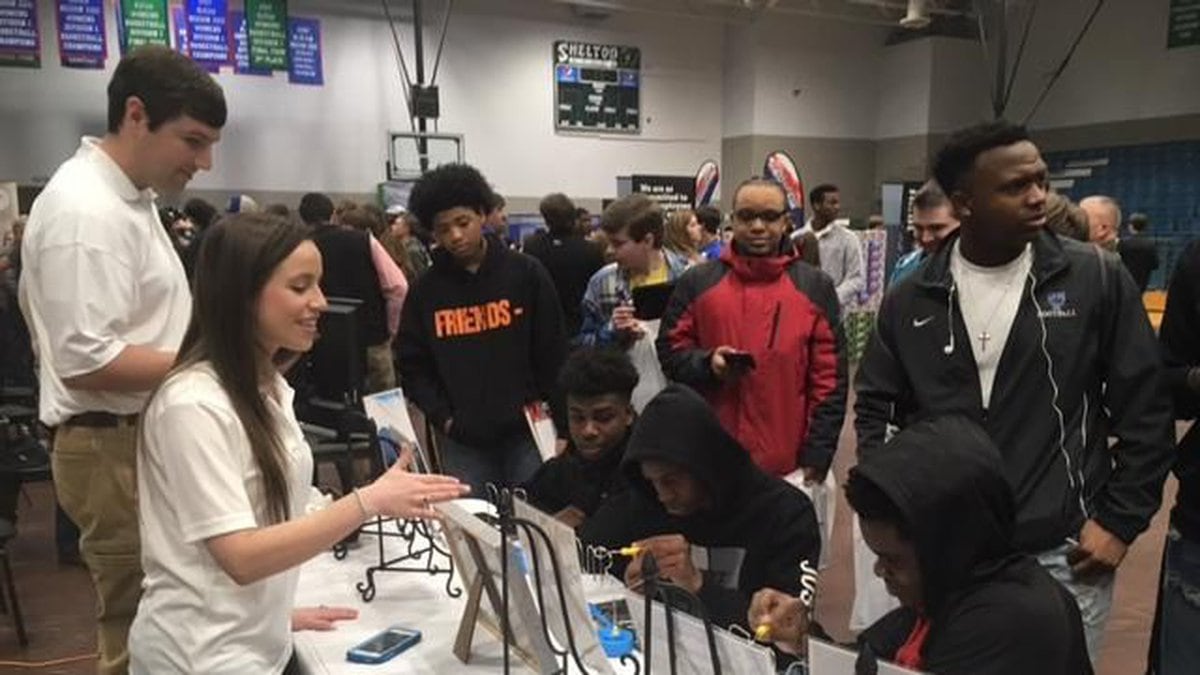 Updated: Feb. 8, 2018 at 12:24 PM CST
TUSCALOOSA, AL (WBRC) - More than 2,000 high school juniors from across West Alabama are meeting with dozens of employers, colleges and other post-secondary schools Thursday at WOW 2.0 at Shelton State Community College.

WOW stands for Worlds of Work, and the goal is to connect students with local employers who have available jobs to fill, as well as with educational options. Whether a student wishes to continue their education after high school or go straight to work, West Alabama Works Executive Director Donny Jones says WOW 2.0 is geared toward all students.

"The jobs are open for college graduates, non-college graduates, those with technical training, so any type of student can have a great opportunity," Jones said.

Jones estimates 6,000 jobs will come available in the area over the next 18 months. He says reasons for these new jobs include the growth in the automotive industry, expansion in manufacturing, and the need for more healthcare workers.

Wow 2.0 is a continuation of the WOW event coordinated by West Alabama Works over the past three years, connecting eighth graders from across West Alabama with local industries, to help students prepare early for career opportunities.

Contact West Alabama Works, through the Chamber of Commerce of West Alabama, for more information about workforce training and available career opportunities in the area.
Copyright 2018 WBRC. All rights reserved.