Buffalo Rock-Pepsi sign will soon top Two Twentieth North Street building
Updated: Feb. 24, 2014 at 10:54 PM CST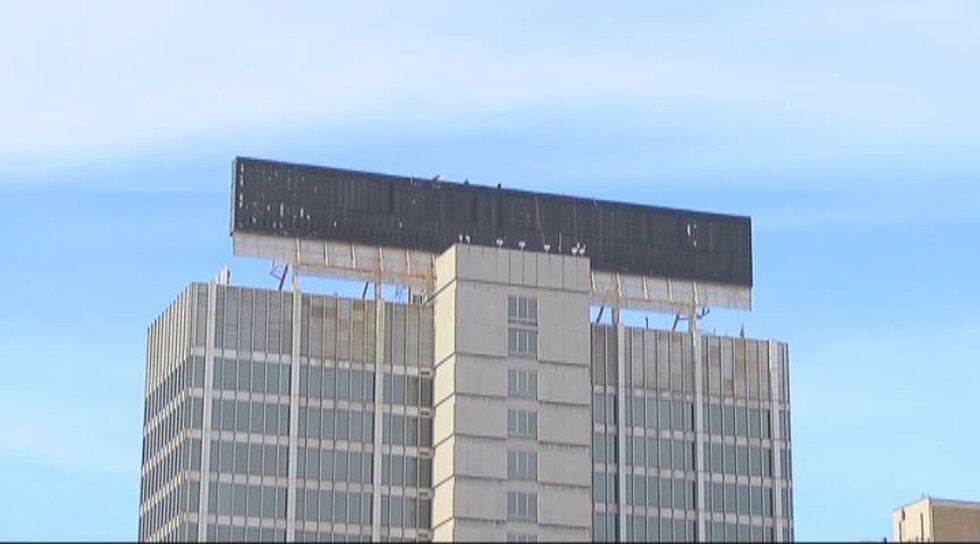 BIRMINGHAM, AL (WBRC) - The Birmingham skyline is going to change over the next few weeks.
Workers began covering up the large electronic sign atop the Two North Twentieth Street building.
The Buffalo Rock Company is creating a large, two-sided vinyl sign that promotes its "Pepsi: A Southern Original" marketing campaign. Buffalo Rock has been in Birmingham since 1901.
Fourth generation owner, Jimmy Lee, says the company had an iconic sign in Birmingham for over 40 years and is proud to bring another one to town.
The 176 foot wide, 57 foot tall sign should be up in a few days with a lighting ceremony planned in March.
Copyright 2014 WBRC. All rights reserved.