WBRC Exclusive: Drone video of tornado damage in Selma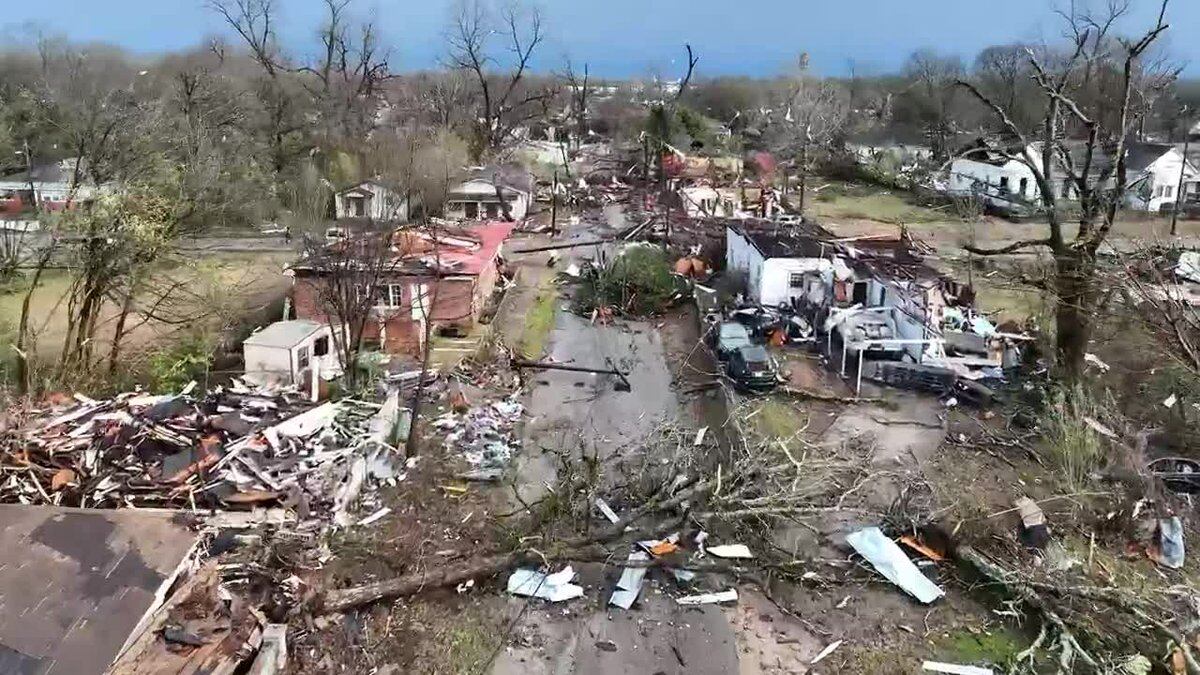 Published: Jan. 12, 2023 at 4:40 PM CST
|
Updated: Jan. 12, 2023 at 5:59 PM CST
SELMA, Ala. (WBRC) - There was massive storm damage from the tornado that swept through the area in Selma Thursday.
Several buildings are damaged as well as multiple trees and lines down throughout the city. This building caught fire shortly after being grazed by the tornado.
Check out this WBRC exclusive drone footage courtesy of SkyBama/LSM.
Get news alerts in the Apple App Store and Google Play Store or subscribe to our email newsletter here.
Copyright 2023 WBRC. All rights reserved.