UAB talks safety precautions ahead of fall semester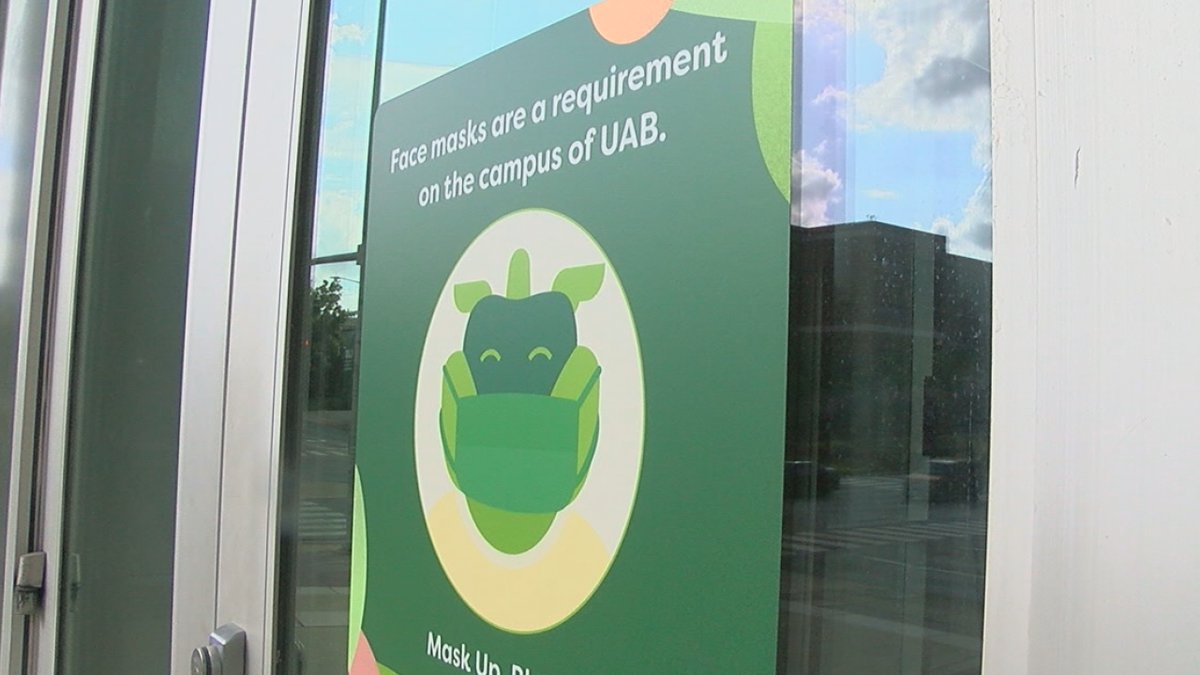 Published: Jul. 30, 2020 at 9:54 PM CDT
BIRMINGHAM, Ala. (WBRC) - We're checking in with UAB as the school prepares to welcome students back during the pandemic.
When UAB students return for the fall semester, they'll see signs posted all around campus letting them know that face masks are required. It's all a part of the "UAB United" campaign.
"Where we're coming together to really practice those safety and protective behaviors to ensure that we can keep everyone healthy while they're here at UAB," Patricia Martinez, an Assistant Vice President of Student Affairs and Director of Operations at UAB said.
In addition to the overt messaging around face masks, social distancing, and washing your hands, the university is also testing students for COVID-19 before they return to campus. That testing is taking place statewide and will continue voluntarily throughout the semester.
"Students will also be a part of a web-based daily health check assessment where they would report any potential symptoms that they might have so that we can ensure that we provide them healthcare in a quick manner," Martinez said.
Students will only be on campus until Thanksgiving break. Social distancing will be taking place in classrooms with the university's hybrid instruction model. In most classes, students will rotate days in and out of the classroom with a combination of in-person and remote learning.
You can learn more about the "United UAB" campaign and re-entry plan by clicking here.
Copyright 2020 WBRC. All rights reserved.