3 Tigers eclipse 100 rushing yards as No. 8 Auburn handles Kent State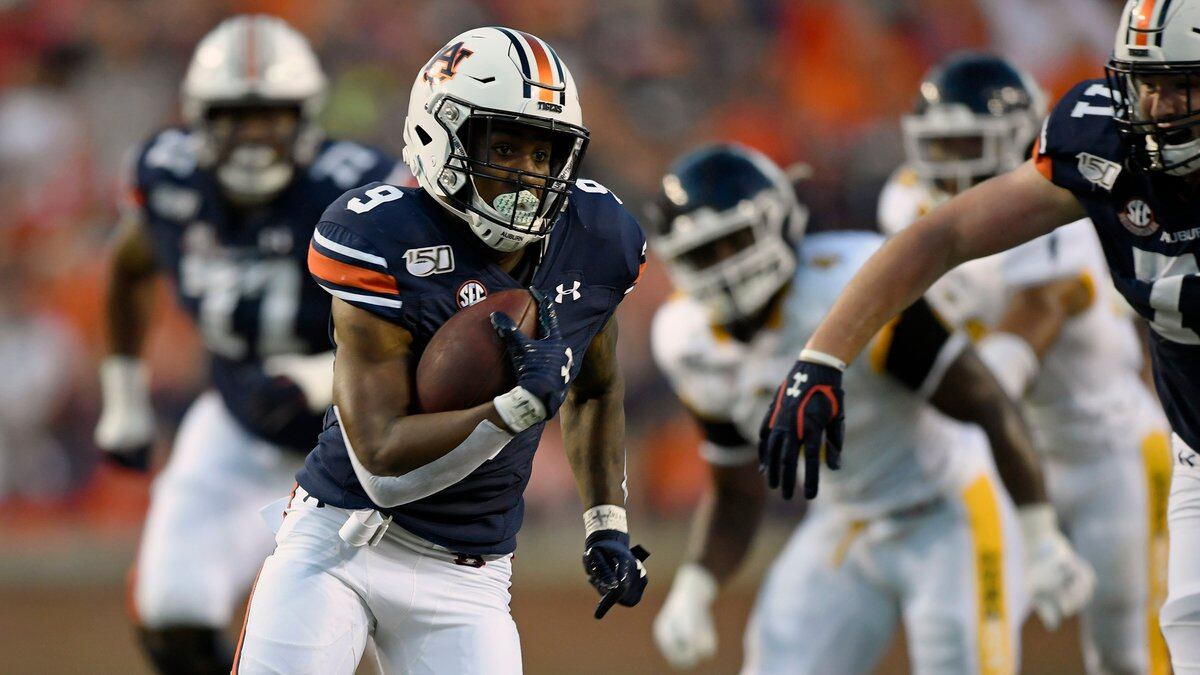 Updated: Sep. 14, 2019 at 9:41 PM CDT
AUBURN, Ala. (WSFA) - The Golden Flashes of Kent State (1-2) were seeing flashes of the Auburn (3-0) offense all night as the No. 8 Tigers put up 55 points in a 55-16 win.
In their final tune-up before conference play, Auburn flexed their muscle in the running game as the Tigers up 467 yards of rushing behind 62 carries. Three players rushed for over 100 yards headed by JaTarvious Whitlow's 135 yards. Behind him was quarterback Joey Gatewood and running back Shaun Shivers, each with 102 yards.
The team put up over 600 yards of total offense as a whole.
Bo Nix had an efficient outing. The freshman threw for 161 yards and a touchdown, hitting on 12 of 16 throws. He also rushed for another score.
The offense seemed to fix its first quarter woes. After not scoring a touchdown in the first quarter of their first two games, the Tigers scored two first quarter touchdowns against Kent State.
After leading 24-10 at half, Auburn put up 31 points in the second half to put an exclamation point on Saturday's game.
The Auburn defense had another strong showing, allowing just six points after halftime and holding the Golden Flashes to 92 yards rushing.
The Tigers hit the road for their SEC opener next Saturday. They'll be in College Station where they look to quiet Texas A&M and the 12th Man. The Tigers and No. 16 Aggies kick things off at 2:30 p.m.
Copyright 2019 WSFA 12 News. All rights reserved.